---
You can't talk about football without Cristiano Ronaldo. One of the sports' most celebrated athletes has captured the hearts of millions because of his unparalleled skill on the field and undeniable charisma. These made him a celebrity in his own right with more than 200 million followers on Instagram alone.
But behind the trophies, billboards and fame, Cristiano Ronaldo practices a strict fitness routine that keeps him at his best for tournaments.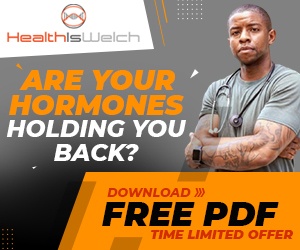 Getting to know Cristiano Ronaldo
Born and raised in Madeira, Portugal, Cristiano Ronaldo dos Santos Aveiro started his career in professional football after signing up with Manchester United in 2003 at just 18 years old.
The rookie won an FA Cup on his first season and went on to help Manchester United win three more Premier League titles, the UEFA Champions League and the FIFA World Cup. He also won his first Ballon d'Or award at 23 years old.
Today, Ronaldo is considered the best football player in the world where he has won 31 major trophies including 5 UEFA Champions League, one UEFA Nationals League and one UEFA European Championship.
Ronaldo also holds the record of over 770 senior career goals and 1,000 professional appearances in his career, making him a cut above the rest.
From Manchester United, Ronaldo made headlines when he transferred to Real Madrid in 2009 in a record-breaking deal of £80 million.
In 2018, the football superstar signed up with Juventus for a whopping £88 million, the highest ever contract for a player over 30 and for an Italian football club.
Today, Ronaldo continues to dominate the world of football as a forward for Serie A club Juventus and as captain of the Portugal national team.
---
Cristiano Ronaldo's Workout Regimen
Ranking 2nd in Forbes' World's Highest Paid Athletes 2020 doesn't come without a lot of sacrifices. For many years, the football superstar has worked on perfecting the Cristiano Ronaldo workout and luckily for fans and aspiring football players, he is not shy on sharing it in his social media platforms. Here, we talk about everything that we know about the famous Cristiano Ronaldo training to understand why this man has become one of the best athletes in his sport.
Ronaldo's daily routine
Cristiano Ronaldo is one of the fittest football players around and that's because he's committed to his fitness. To get a better understanding about how the Cristiano Ronaldo training works, let's begin with how his daily routine goes.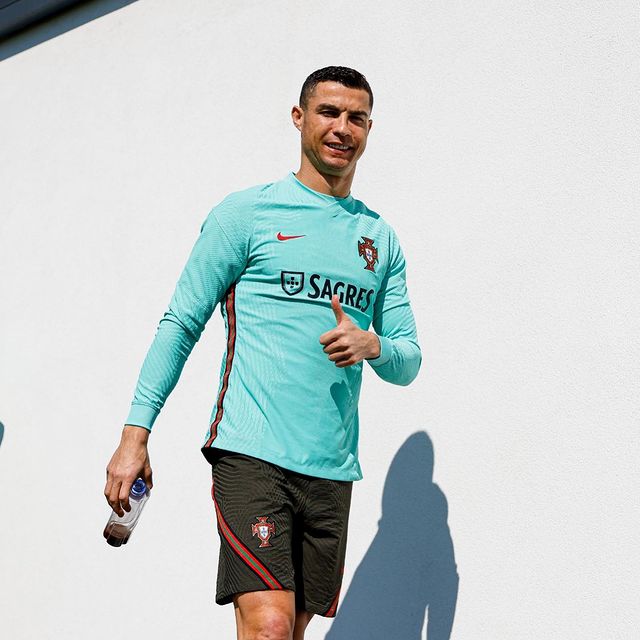 The day begins early for Ronaldo as he gets up at 6AM to start training, after which he takes a 90-minute nap at 8AM before he enjoys breakfast at 9:30AM.
After a one-hour rest, Ronaldo starts his two-hour morning workout, after which he takes another nap before enjoying his first healthy lunch of the day.
If he has no other commitments, the football superstar takes another nap and eats his second lunch of salad to boost his energy.
If there are no games, dinner is served at 7PM, after which he spends time with family and friends followed by a quick swim session at 10PM before he goes to bed at 11PM.
If you take a closer look at his daily routine, you'll see that Ronaldo likes to give his body time to rest as much as he loves working out. This helps him get the most from his Cristiano Ronaldo workout and still make sure that his body is healthy enough to perform well during games.
Ronaldo's workout routine
Cristiano Ronaldo's daily routine will vary if he is playing during a season or if he's preparing for a national competition. The football legend usually works out 3-4 hours a day, 5 days a week, but he also makes sure that he gets at least 8 hours of sleep at night to help him recover and prepare for another day in competition.
In essence, Ronaldo's workout routine involves a daily 3-4 hours practice where he works on his kicking, running and other skills needed for the game.
The Cristiano Ronaldo training also involves a variety of fitness routines like 30-minute running sessions for cardio, high-intensity sprinting drills, gym training and technical drills that help the athlete build a stronger core, strengthen his muscles and improve his skills at the same time.
Here's what a typical training week looks like for Cristiano Ronaldo:
Monday: Ronaldo goes for a circuit routine consisting of five exercises with the circuit being repeated three times. This circuit routine includes 8 reps of barbell squat, 20 inches, 10 reps of box jump, 8 reps of broad jump, 8 reps for each leg of jumping lunge and 12 inches, 10 reps of lateral bound.
Wednesday: Wednesday is arm day for the Cristiano Ronaldo workout and it still consists of five exercises in a circuit routine that will be repeated three times. It includes 10-15 reps of burpee pull-up, 20 reps of bench dips, 20-30 reps of pushups, 15 reps of the medicinal ball toss and 10 reps of the push press.
Thursday: Thursday is for doing simple cardio routine that helps build strength. This two-exercise routine includes 5 sets, 5 reps of power cleans and 8 sets, 200 meters sprinting. Ronaldo usually keeps his workout short every Thursday to give his body time to recover from arm day Wednesday.
Friday: Friday is all about focusing on the leg, which is a crucial part of Ronaldo's performance on the field. Here, he does 6 different exercise routines that work on the abs and establish stability and core.
It includes 3 sets, 5 reps for each arm of one-arm side deadlift, 2 sets, 10 reps for each leg of dumbbell one-legged deadlift, 3 sets, 10-12 reps of knee tuck jump, 3 sets, 10-12 reps of overhead slam, 2 sets, 5 reps of one-leg barbell squat and 3 sets, 10-15 reps of hanging leg raise.
Sunday: On Sundays, the Cristiano Ronaldo training consists of another set of cardio exercises that include 10 sets of rope jumping with 1-minute rests in between and 10 sets, 50 meters of resistance sprinting.
If he's not competing, Ronaldo uses Tuesdays and Saturdays for rest so he can give his body a chance to rebuild its strength and recover from the previous days of working out.
But when he is training for competitions, Ronaldo follows a strict routine that combines a variety of warm-up routines, cardio, football practice and weight training.
He also explained the importance of training the mind for competition: "Mental strength is just as important as physical strength and will help you achieve your goals."
So what does a typical Cristiano Ronaldo training look like during practice and before competitions?
To prepare for football practice and games, Ronaldo usually does 1 set, 50-second reps of hip twisters, 1 set, 40-second reps each side of side-lying clam, 1 set, 40-second reps each side of side-lying T-stretch, 1 set, 50-second reps of bird-dog, 1 set, 50-second reps of bodyweight squats and 1 set, 40-second reps of reverse lunge with 10 seconds of rests in between.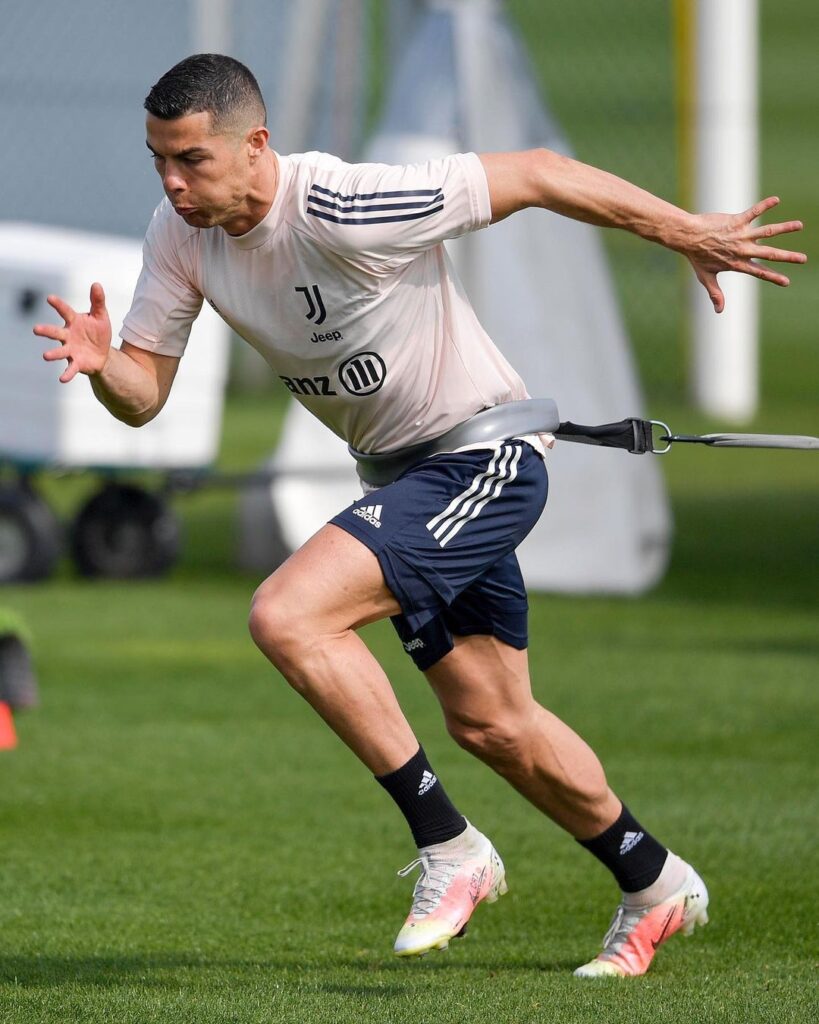 Aside from doing technical drills on the field, Cristiano Ronaldo also does three routines to work on his legs. The first part focuses on the quads, hamstrings and glutes, and involves 1 set, 40-second reps each side of single-leg glute bridge, 1 set, 30-second reps each side of reverse lunge with dumbbells and 1 set, 40-second reps each side of drop squat with 20 seconds of rest in between.
The second part focuses on building strength and definition, and includes 1 set, 50-second reps each side of side-lying leg raise, 1 set, 50-second reps of walking lunge with dumbbells and 1 set, 30-second reps of jump squat followed by 20 seconds of rest. The third part is all about boosting Ronaldo's power moves and it includes 1 set, 40-second reps of crossback lunge, 1 set, 40-second reps each side of rear-foot elevated split squat with bench, 1 set, 30-second reps of bodyweight squat and 1 set, 30-second reps of jump squat with 20 seconds of rest in between.
Ronaldo explains that every training starts with a series of warm-up routines to reduce the risk of injury: "In training, we do a few laps of the pitch, stretching and cardio-warm-up exercises. Make sure you do something similar in your training, even if it is jogging to the gym or a warmup on the treadmill or bicycle."
He also said: "We do a lot of sprinting drills in training and they can be incorporated into your workout whether you are in the gym or outdoors. Try and add it to every workout you do."
---
Ronaldo's diet plan
Of course, you can't be the fittest football player in the world without a good diet plan. Aside from a strict exercise regimen, the Cristiano Ronaldo training also follows a strict diet plan that helps him get the right amount of nutrition each day to fuel him through his workouts and matches.
A typical daily meal for Ronaldo is divided into 6 small meals that are consumed within a 2 to 4-hour period to keep his metabolism going. Ronaldo's diet is also high in protein, which he usually gets from lean meat that will help with muscle repair and recovery from his stringent and almost daily workouts.
Ronaldo avoids foods and drinks that are high in sugar because it slows his metabolism down. Instead, the football superstar focuses on eating fruits and vegetables to get the vitamins and minerals he needs for recovery.
He also mixes protein shakes into his meals and he takes a lot of vitamins and supplements to boost his energy further and make sure that he stays healthy even with a hectic game schedule.
But what exactly does a typical Cristiano Ronaldo diet plan look like? For breakfast, the superstar would usually have egg whites, whole grain cereal and fruit juice. Lunch would usually consist of whole wheat pasta, baked potato, some green vegetables and chicken salad while snacks would be tuna roll and fruit juice.
For dinner, Ronaldo would usually enjoy rice with pulses, turkey or chicken breast, some beans and fruits. He would also incorporate protein shakes and alpha amino supplements in between to maximize his gains.
---
The secrets to Ronaldo's successful fitness routine
Although all athletes train vigorously to keep in shape and perform their best during games, the Cristiano Ronaldo workout is different because of his commitment to fitness and taking care of himself so he can play better and longer in the sport he loves. For Ronaldo, healthy living is not just about eating well or exercising. It's actually a way of life that he practices every single day.
"Be disciplined. Keeping yourself motivated and sticking to your routine is key. For me, there is no room for easing off so I have to be strict," he explained. The superstar's coaches admire Ronaldo for his commitment to his career and how he allows fitness trainers to help him stick to his workout routines.
But while fitness is a way of life for Ronaldo, he also makes time for rest and relaxation to achieve that balance in his life.
"Training and physical sessions are most important, but living a relaxed lifestyle helps you to be the best you can be, physically and mentally. I spend my free time with family and friends, which keeps me relaxed and in a positive mindset," the football legend explained.
Finally, Ronaldo also puts a lot of emphasis on sleep. But instead of just settling for the eight-hour sleep every night, he takes 90-minute naps throughout the day to keep him energized and healthy. This was explained by Professor Littlehales in his book "Sleep: The Myth of 8 Hours, the Power of Naps… and the New Plan to Recharge Your Body and Mind" where athletes are better of taking five 90-minute naps throughout each day to boost their performance instead of just going for the traditional 8 hours.