Coronavirus: An In-Depth Look at the Virus That's Shaking the World
It's on the news, on social media and just about everywhere. Coronavirus is striking fear and causing panic around the world as it continues to spread like wildfire killing thousands in its path and affecting thousands more.
The virus that started in Wuhan City is now a worldwide problem that everyone is scrambling to find a cure or at least prevent this deadly virus from spreading even more.
Cases and death tolls are rising at unprecedented rates and they keep growing every day. As the world continues to fight the coronavirus, let's look back at how it all began, how it spread all over the world and what we can do to protect ourselves against it.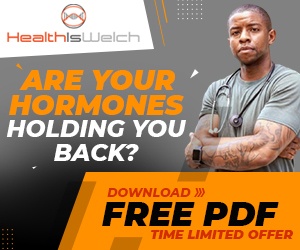 Wuhan: The city where it all began
A lot of people didn't know about Wuhan city before the coronavirus outbreak. The capital city of Hubei province with over 11 million residents, Wuhan used to be known as the "Chicago of China" for being an economic, political, cultural and financial hub. But in December 2019, the first case of pneumonia with an unknown origin was identified in the city and Wuhan has never been the same.
Chinese authorities reported a string of similar cases of pneumonia in the city and soon determined that it was caused by a novel coronavirus named SARS-CoV-2. Although coronaviruses are common in humans causing common illnesses like the cold, this novel coronavirus has not been previously identified and its origin remains unknown to this day.
Spreading at such a rapid rate, the outbreak was declared a Public Health Emergency of International Concern on January 30 and on February 11, the World Health Organization finally released an official name for the novel coronavirus: COVID-19.
WHO Director General Tedros Adhanom Ghebreyesus said of the name: "We had to find a name that did not refer to a geographical location, an animal, an individual or group of people, and which is also pronounceable and related to the disease. Having a name matters to prevent the use of other names that can be inaccurate or stigmatizing."
The beginning of an outbreak: A timeline
After China alerted WHO of several pneumonia cases in Wuhan, the US Center for Disease Control and Prevention identified a seafood market in the city as the suspected source of the outbreak. Starting January 1, 2020, passengers from Wuhan airport were screened for flu-like symptoms and a few days after, WHO issued travel and trade restrictions in China. But that didn't prevent the coronavirus from spreading outside the country:
January 7 – The first suspected coronavirus cases outside China were detected in Thailand.
January 9 – A 61-year old man from Wuhan who was admitted on December 27 for flu-like symptoms dies from coronavirus.
January 11 –A Chinese woman returning from a visit to Wuhan became the first confirmed coronavirus case in Thailand.
January 13 – Japan reported its first confirmed case of the virus.
January 15 -A 69-year old man from Wuhan became the coronavirus' second fatality in China.
January 17 – China confirmed its third fatality with over 200 cases in less than a month. A Chinese passenger from Wuhan to South Korea was also detected with the virus as well as a British tourist in Thailand.
January 20 – The United States confirmed its first coronavirus case with a patient admitted in a hospital in Washington after his trip from China. Australia also reported its first case after a patient from Brisbane tested positive.
January 23 – Chinese authorities started the construction of a temporary 1000-bed capacity hospital in Wuhan's Caidian district. There are now 830 confirmed cases in China, 85 of which are in critical condition.
January 24 – Canada reported its first suspected coronavirus case of a 50-year old man returning from Wuhan and a Nepali student who tested positive of the virus. There are now 1,320 confirmed cases around the world, 1297 of which are in China with a death toll of 41.
January 25 – Mexico reported its first confirmed case while France had three confirmed cases. China's National Health Commission reported that there are now 15 fatalities in the country making the death toll at 56 and the reported cases at 1,975.
January 26 – Sri Lanka reports its first case and China confirmed 2,744 cases, half of which are from Hubei province with a death toll of 81.
January 27 – Germany and Cambodia reported their first coronavirus cases bringing the number to 4, 515 confirmed cases and a death toll of 107.
January 28 – Finland confirms its first coronavirus case while four members of a Chinese family in the UAE have been infected. There are now 5,974 cases and 132 fatalities.
January 29 – Russia, India and the Philippines have confirmed their first cases while Italy had two affected patients. The US CDC also reported the first person-to-person transmission in the country with the virus now affecting 7,783 people with a death toll of 170.
January 30 – NHS confirmed the first two cases of coronavirus in the UK while New Zealand announced its first suspected case. Infected patients now reached 9,776 with a death toll of 213, prompting the WHO to declare the outbreak as a Public Health Emergency of International Concern.
January 31 – Russia, Spain and Sweden reported their first cases. The virus has spread to 26 countries with 11,374 confirmed cases and a death toll of 259.
February 1 – The first coronavirus fatality outside China was reported in the Philippines while the number of cases soared to 14,413 with over 300 deaths.
February 3 – Malaysia and Belgium reported their first cases and death tolls are now at 427 with over 20,623 confirmed cases. 646 patients have fully recovered from the virus.
February 4 – A cruise ship named Diamond Princess that docked in Japan had ten confirmed cases including three Japanese, two Australians, three Chinese from Hong Kong, one American and a Filipino crewmember. There are now 24,527 cases and 492 deaths.
February 6 – A Chinese doctor who tried to issue an early warning about the outbreak died from the virus while Japan reported 41 new cases from the cruise ship.
February 8 – There are now 813 deaths from coronavirus surpassing the 774 lives claimed by the SARS epidemic in 2002.
February 11 – WHO officially names the virus "COVID-19." There are now 43,000 confirmed cases globally with 1,018 deaths.
February 14 – Egypt confirmed its first case with the number reaching to 67,000 and a death toll of 1,526.
February 18­ – There are now 75,000 infected patients around the world with the death toll reaching 2,000.
February 26 – There are now 82,000 confirmed coronavirus cases with 32,000 recoveries and 2,800 deaths.
March 1 – The total confirmed cases worldwide are now at 89,000 with 45,000 recoveries and a death toll of 3,000.
Understanding COVID-19: Everything you need to know
COVID-19 is unlike any other outbreak that we've seen over the last decade. Within just two months after the first case was detected in Wuhan, the coronavirus has already affected 103,950 people around the world with over 3,524 deaths as of March 7. But how exactly does COVID-19 spread and what are its signs and symptoms?
Mode of transmission
Although it came from an animal source, the virus is now capable of person-to-person transmission. The most common mode of transmission for the coronavirus is through respiratory droplets released when an infected patient coughs or sneezes and transferred to someone in close contact with that patient. Touching an infected object or surface and then touching the mouth, nose or eyes can also be a form of transmission for COVID-19.
Signs and symptoms
Patients who tested positive of the coronavirus showed three common symptoms related to severe respiratory illness—fever, cough and tiredness. In worse cases, patients reported shortness of breathing and eventually, organ failure.
Some patients were also asymptomatic even if they tested positive of COVID-19, maybe because they had stronger immune systems.
Although COVID-19 has already claimed thousands of lives around the world, a lot of those who were affected by it were also able to recover back to full health. According to studies conducted in Wuhan, more than 80% of those who died of the coronavirus were over 60 years old with 75% of these individuals having existing medical conditions like hypertension, heart disease, cancer and diabetes.
The younger population are believed to have a lower risk of contracting the disease, as evidenced by a report from the World Health Organization where only 2.4% of the 75,465 confirmed cases as of February 20 where under 18 years old.
Precautionary measures
With COVID-19 spreading across the world at an unprecedented rate, the WHO advises the public to follow these precautionary measures to prevent the virus from affecting more people:
Practice frequent and proper handwashing. Handwashing is still the single most important preventive measure that you can do against COVID-19. Wash your hands with soap and water as frequently as possible. If you don't have access to water, use alcohol because it helps kill the virus that could be on your hands.
Keep your distance. Whenever you're in public, be extra cautious of your surroundings and keep at least a 1 meter distance from a person who is coughing or sneezing since liquid droplet is the most common mode of transmission for the coronavirus.
Embrace proper respiratory hygiene. If you need to cough or sneeze, always cover your mouth and nose with your bent elbow or tissue and dispose the tissue immediately afterwards. Teach members of your family, friends and colleagues to do the same.
Avoid public places and travelling for now. Unless it's absolutely necessary, try to avoid public places where there's a potential risk for getting the virus. You should also delay any travel, especially to places where there's an ongoing outbreak.
If you recently travelled to an area where there's an ongoing COVID-19 outbreak, make sure that you stay at home and quarantine yourself if possible for the next two weeks.
If you develop any symptoms during that time, seek medical care right away. Get in touch with your healthcare provider beforehand to let him know of your recent travel and symptoms so you could be given proper instructions on how to seek care without spreading the coronavirus to the people around you.
Since there have been reported cases of domestic transmission lately, it's also very important to seek medical care early if you feel unwell, even if you haven't travelled to affected areas. If you have a fever, cough, cold and breathing difficulty, get in touch with your healthcare provider right away.
If you tested negative for the virus but you're still sick, stay at home and make sure to cover your mouth and nose when coughing or sneezing. You should also disinfect objects or surfaces that you constantly touch while sick.
Treatment and vaccination
As of today, there's still no specific antiviral treatment for COVID-19 and experts are still looking to develop a vaccine for it. So the next best thing that we can all do is to take daily preventive measures like frequent handwashing, avoiding close contact with sick people and boosting the immune system.
Moreover, if you ever feel under the weather, have yourself checked right away to make sure that you don't have the virus. If you do, getting early medical treatment increases your chance of recovery rather than waiting too long to get treated for your symptoms.
The future with an outbreak
COVID-19 definitely came without warning and it took the world by surprise with its aggressive nature. But like many other epidemics that we've been through, the best thing to do is to be aware of what's happening around us and do our share in preventing the coronavirus from spreading further.
Experts from around the world are now in search for a cure to this deadly virus. But while we wait for that day when COVID-19 will finally be a thing of the past, we should also work together in making sure that we fight this virus and take it by the horn.